Getting started with marketing your coaching business
As a coach, the chances are that you spend over 20 hours a week on various marketing activities for your coaching business to find or attract potential clients. It doesn't have to be this way.
We've learned from working with coaches (and other entrepreneurs) over the years that what differentiates a good from a bad marketing strategy is its impact. You want to make sure that your marketing strategy is results-oriented, so you can spend most of your time doing what is most valuable: coaching.
Another aspect of a good marketing strategy is sustainability. The best way to create a successful coaching practice is a high-impact marketing plan executed over a long period of time.
If you are tired of running Facebook groups, Facebook ads and doing the same as what other coaches and everyone else does, then this article is for you.
This marketing for coaches guide will focus on four high-impact marketing strategies and tactics that can help you create a successful coaching business.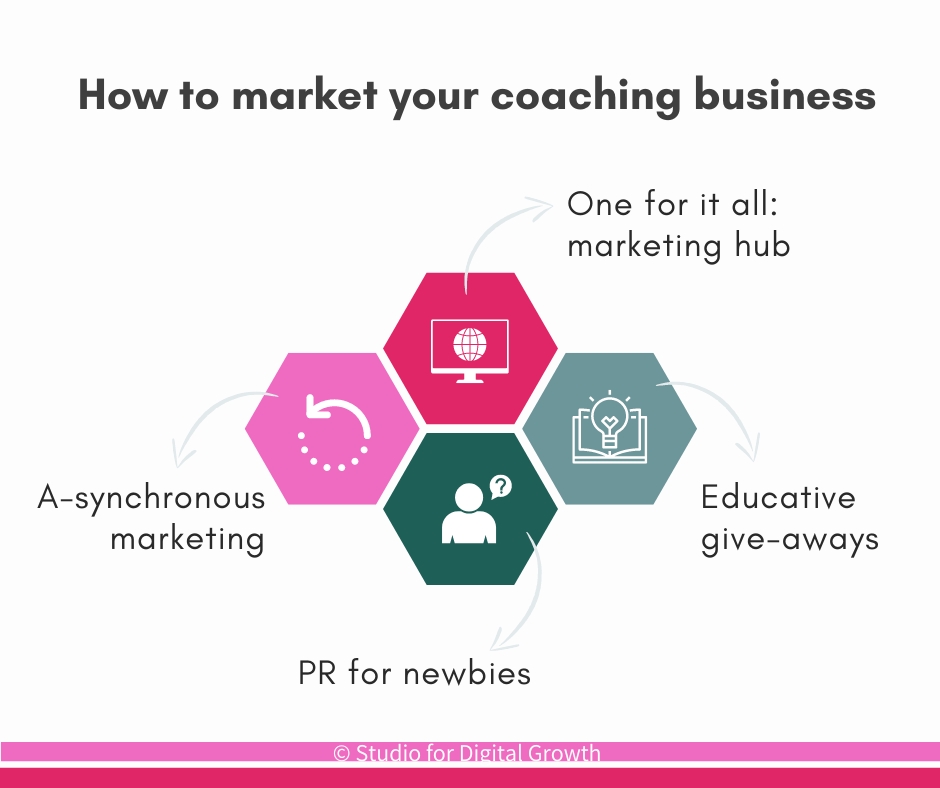 Four evergreen digital marketing strategies for coaches
1. Website marketing for coaches: Your coaching website is not dead weight
Did you know that 99% of coaching websites become dead weight within two years after their launch? The truth is that many coaches never figure out how to use them effectively to find coaching clients and grow their coaching business.
Compared to other marketing channels, it might feel that things are taking too long, and getting started comes with a certain degree of uncertainty. When you launch your coaching website, it might be unclear how it will help you attract clients today. But if your goal is to create a successful coaching business, you can't afford not to think long term.
As a coach (and busy business owner), you can't personally interact with more than an X number of people per year. Of course, the exact number depends on how you structure your coaching offer (one-on-one coaching sessions, group coaching, online gated content, etc.). Still, there will always be a limit to your in-person interactions.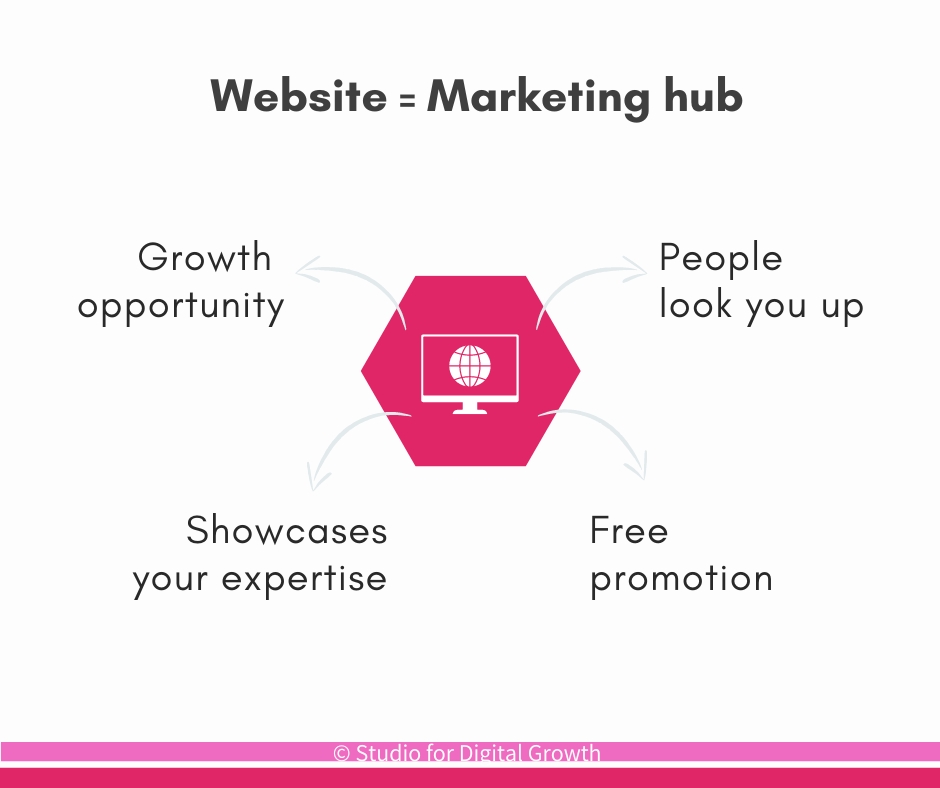 The moment that you treat your website as the means to help the people you can't possibly interact with in person is when you find success with your website marketing endeavors.
Successful coaches use their websites as digital hubs and the go-to place for everything related to their personal brand, work, and offers.
2. Strategic marketing for coaches: If you want to sell, you need to educate first
As a coach, and especially if you are coaching under your personal brand, you are what we call a blue ocean business.
"Blue Ocean" businesses are those that create new markets by offering something that didn't exist before. That is an important distinction because we've learned that people who want to work with a coach aren't just looking for a "coaching services" provider. They want to specifically work with you or enroll in your specific program.
For example, the Tony Robbins brand is the epitome of Blue Ocean marketing. Tony Robbins created a market for his personal brand by using his books, seminars, infomercials, and podcasts to reach millions of people interested in self-development online.
Because every coaching experience is unique (and thus novel), your marketing strategy should educate your audience on the value and benefits of your offer.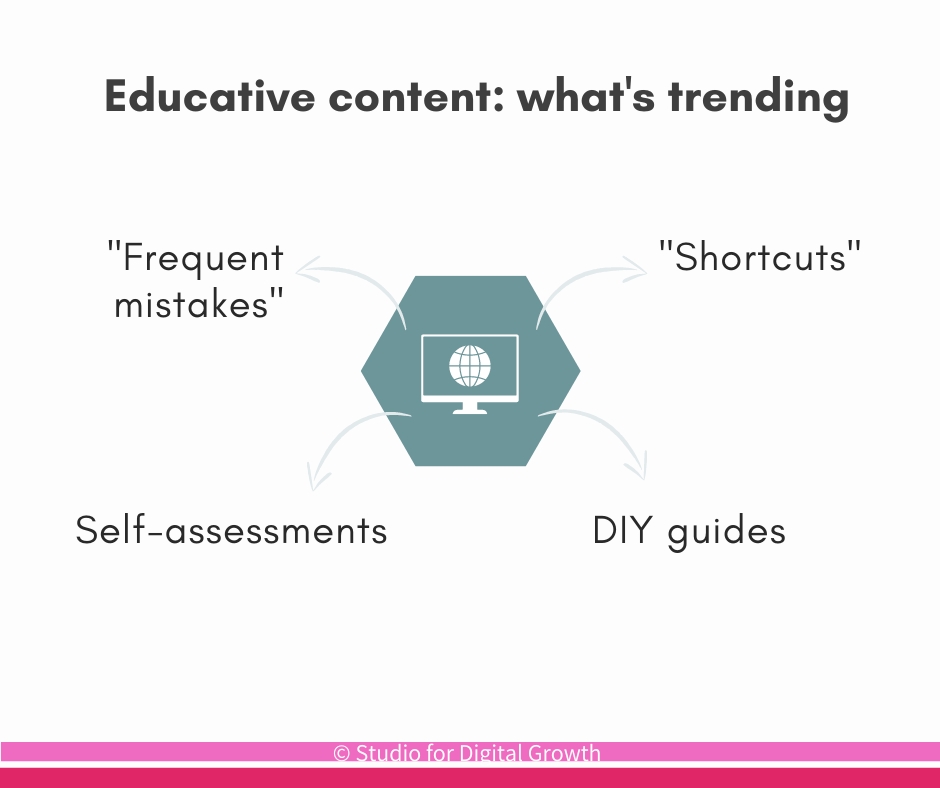 Here are some marketing tactics that can help you achieve this:
Creating a digital hub
Creating a digital hub for your top-funnel content (podcasts, vlog, blog, events, etc.) to make people stay on your website longer and explore more. Most coaches are active in various platforms that they use as marketing channels. Nevertheless, we've learned that potential coaching clients will always visit your website before they decide to contact you.
Turning your coaching business website into a hub for your online content helps educate your audience about the value of your offer, build credibility, and ultimately encourage your visitors to take the next step.
Creating content around Google searches
Creating content around Google searches that indicate problem awareness, sometimes with different words than you would use. Although every coaching program reflects the methodology and experiences of the coach, it ultimately addresses the needs of people in a particular situation who are looking for a solution to their problems.
People looking for help with their challenges use search engines to find answers. Because of this, you can use Google to your advantage and engage with those people who need you the most.
Getting positive PR
Getting positive PR can move your audience from the awareness to the consideration stage by providing external validation. There is no better way to build credibility for your coaching business than sharing your experience and knowledge with a broader audience.
For almost every coaching niche (executive coaching, life coaching, business coaching, etc.) and client type (individual and business clients), there are popular publications that can open your coaching business to a broader audience. Being interviewed for an article that requires your particular expertise is a great way to showcase your coaching skills, raise awareness for your coaching practice, and be approached by new clients.
3. Content marketing for coaches: How to turn your expertise into online content
Many coaches rely on the internet to attract their ideal coaching clients and grow their coaching practice. But being an expert on something and creating content about that topic are two very different things.
That's why I have created a 4-step framework for turning your expertise into online content for your coaching business blog.
As a marketing coach, I've helped my clients apply it to their business with great success. Knowing how to turn your expertise into good quality content is one of those marketing efforts that almost always attract your ideal clients.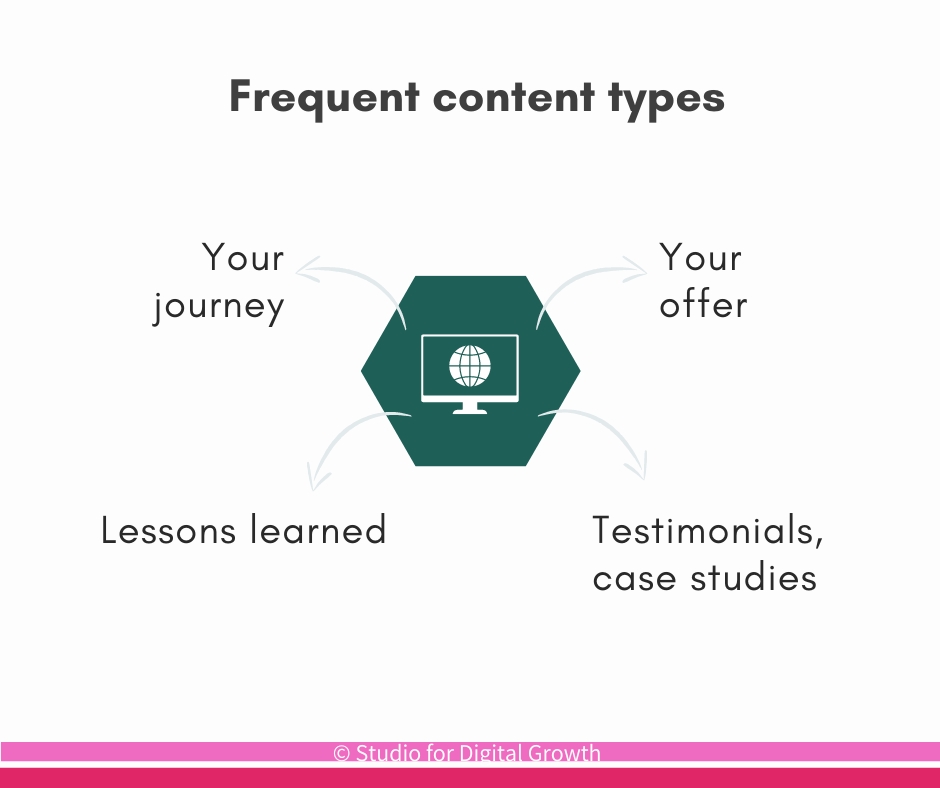 4. Asynchronous marketing for coaches: An avant-garde approach
Marketing is communication. Most coaches rely on one-on-one calls as a necessary process for evaluating a potential collaboration and then onboarding their ideal clients. You shouldn't always have to use your personal time to filter requests.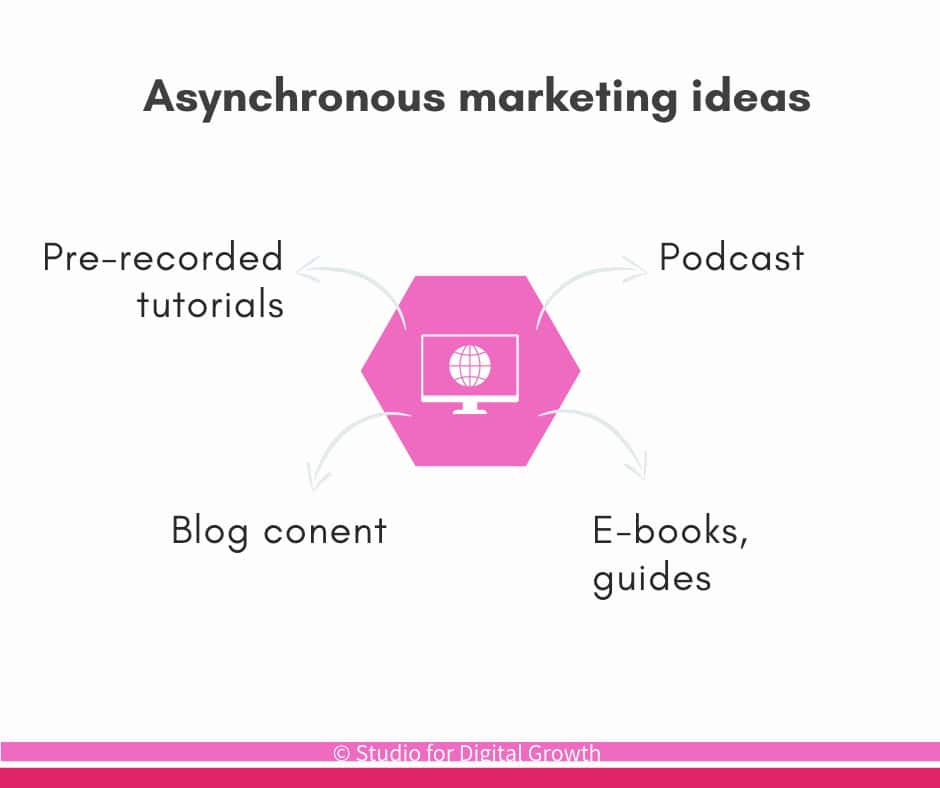 You can run a successful business by relying on asynchronous marketing channels to market your offers and grow your personal brand, all without their active participation.
Async channels that you can use to grow your coaching practice include:
Podcasts
E-books
Blog articles
Pre-recorded webinars (instead of live webinars)
Pre-recorded videos (instead of offering a free session)
Focusing on asynchronous marketing channels for your coaching business marketing allows you to get information out to any number of prospective clients without relying on one-on-one calls. This kind of business marketing is powerful and can redefine how you find coaching clients.
Final thoughts
In order to promote your coaching business online, there are many avenues you can take. In my experience, one of the best ways to attract high-paying coaching clients is through long-term and high-impact digital marketing.
Marketing for coaches should feel easy and intuitive. Focus on the goals of your audience and how you can help them with your unique skills and experience.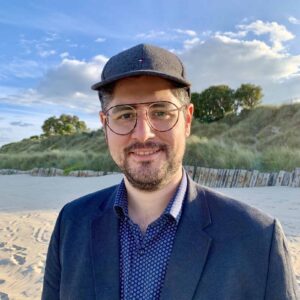 Marketing for coaches with the Be Seen! framework
Sign up for a consultation with Konstantinos to get a quote.
→ Book a consultation