SEO Breakfast Club
Find a path through the SEO jungle. After only 4 weeks, you'll be ready to approach SEO purposefully, turning you into the key decision-maker for handling the right changes in your business.
✓ Initial goal-setting with seasoned SEO consultants.
✓ Suitable for early risers within EU and US time zones.
✓ Enjoy a new way to unlock your SEO. Breakfast is on us!
➞ Get signed up for the waiting list!
A NEW SEO EXPERIENCE
SEO Breakfast Club
SEO can be a hard nut to crack, but don't fret. We've created an SEO program with all the nurturing ingredients, removing what doesn't digest well (=tech babble). Join us virtually for an SEO Breakfast and start your day with a clear picture of where your online marketing will take you next.
In a personalized, 1:1 setting, directly from our office in Ireland, we'll share our favorite tips and help you fill your own SEO recipe book. Ask what you always wanted to know; there are no secret ingredients we'll hide from you!
Let's dive into the club experience…
Introducing the SEO Breakfast Club
Learn what you need to master SEO with no prior experience.
Create your own SEO recipe book that'll accompany you in the future
No prior experience is needed to join this program. This is an introduction event for SEO. We adjust the pace according to what you currently need and where you're at. This is not a one-fits-all approach! After the program, you'll know exactly what SEO strategies are suitable for your organic growth and how to get started applying them.
Value SEO recipe book 200,-
Build a path through the SEO jungle for more purposeful decisions
We should tackle the rumors surrounding what SEO is and what it isn't, because there's no universal approach to SEO. We will introduce you to our tested, bespoke SEO techniques, give you guidance on keyword and hacks for more online reach. Let's discover how you can get the most of if it to align with your business goals.
Value SEO coaching 1200,-
Let's talk SEO with business in mind so you can prioritize easier
SEO for a coaching business needs a fundamentally different approach than e-commerce to show a return. We share our insights from working with coaches, consultants, and CEOs from the EU, US, and UAE. We found that SEO for coaches needs a fundamentally different approach – and we're happy to pass all our learnings to you!
Value business coaching 600,-
Enjoy a solely focused on you 2:1* setup for quicker progress
In this program you benefit from the skills of 2 seasoned SEO consultants. We will help you individually and quicker and discuss your sharing ideas and questions around search engine optimization in a comfortable setup. This might change in the future, as we want to offer this program to more people. Sign up today and secure a 1:1 spot!
1:1 VIP experience 600,-
Fellow SEO Breakfast Clubbers!
To ensure that you get the most out of this program, please check with yourself that you meet these criteria:
You have or plan to get your own website
We can use your website for demonstration purposes. This way, we can help you put your newly acquired SEO skills into action.
You're a coach, a consultant or digital CEO
This program has been specifically developed for coaches and digital CEOs (incl. e-shops) who want to learn Google's best practices for SEO.
You're committed to learning something new
A good understanding of SEO strategies will help you decide what content your website needs and how to create it.
Did we hear 3 x yes? Hurray, it's a match! Keep on scrolling…
SEO Breakfast Club
1:1 Zoom workshops (4 x 45 min.)
---
Questions and answers (4 x 15 mins.)
---
E-mail support for the duration of the project
---
Introductory call with goal-setting
---
4 x cloud-recorded calls
---
SEO tool configuration
---
SEO recipe book
---
🎁 Complimentary breakfast basket*
Investment:
€ 2.600 / $ 2.600
€ 1.500,- / $ 1.500,-
plus VAT
*The breakfast basket is filled with traditional bread and delicious pastries (atm for clients in Germany). We ship directly from our local partner bakery. And if you're based outside of Germany, we'll spoil you with a Greek brunch set or a voucher for your favorite parlour.
CREATE YOUR OWN SEO RECIPE BOOK
And continue what you learned in our program. This guide will be at hand when you need to look it all up.
We will help you fill the SEO recipe book in the course of 4 weeks with essential do's and don'ts for a well perceived online presence. Your ideas, your recipes. We will assist you in making it nice and awesome. We help you to collect ideal and make it nice.
CLIENT SUCCESS STORIES
Our clients share what they value most about our collaboration.
"Structure, reliability, creativity, diligence are just some of their outstanding qualities. If you are looking for really outstanding support for everything to do with Google, SEO, website marketing, and marketing strategy, you have come to the right place."
Dr. Alexander Madaus, Entrepreneur Coach, Hamburg (Germany)
www.rising-king.academy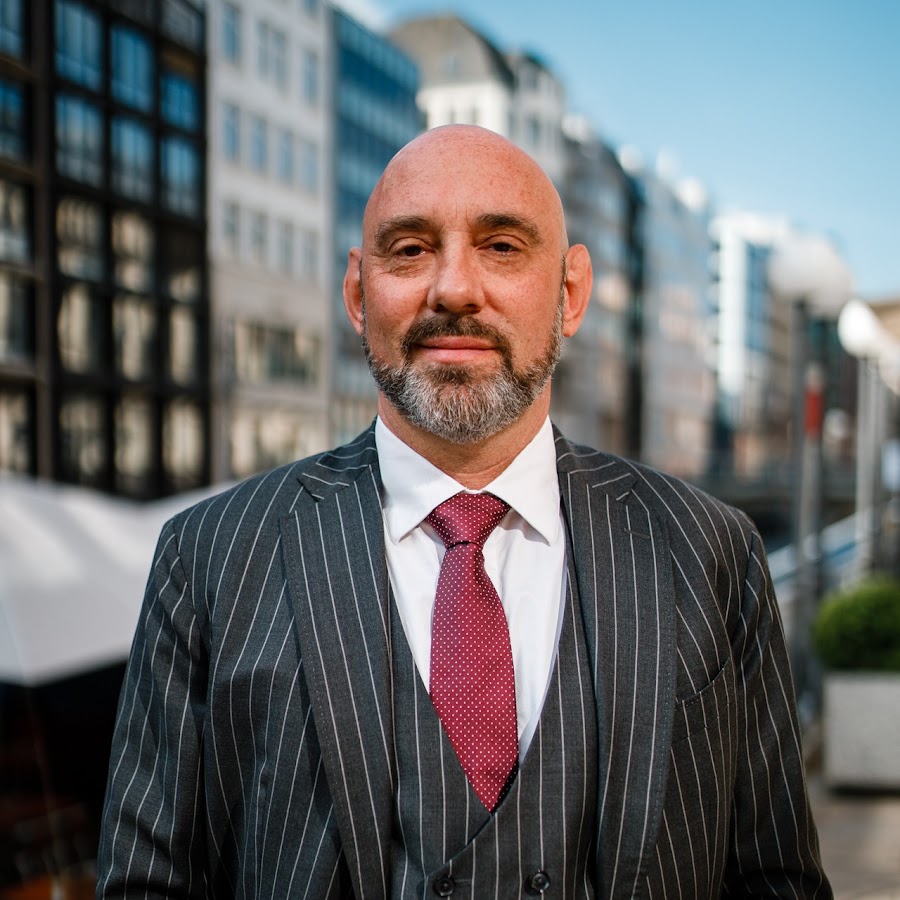 "I've worked with a lot of marketing agencies and "experts" in the past 10 years. I can say without hesitation that Konstantinos is the most responsive, most strategic, and most collaborative marketing professional I've worked with."
Melisa Liberman, Coach for Independent Consultants, Colorado (USA)
www.melisaliberman.com
YOUR SEO BREAKFAST HOSTS
Seasoned Marketing Consultants
with working languages English and German
Joanna Isabella Formella, the creative spirit behind our brand
Joanna Formella is pursuing a Ph.D. in which she investigates methods of storytelling. She loves partnering with personal brands to develop and refine their online positioning. With over 10 years of marketing experience, she has helped consultants and coaches internationally, from the US, Dubai, Bali, and Germany. She was hired by Accenture to work on a Google project in Ireland. While self-employed, she worked on SEO campaigns for famous companies, such as RITUALS in Germany and a marketing agency in the UK.
Konstantinos Ntoukakis, technical mind and innovator
Konstantinos is a website marketing and SEO consultant. He previously worked in the startup ecosystem as a co-founder of a Business Intelligence (SaaS) company. His experience includes leadership roles in some of the fastest-growing digital agencies in the United States and Europe. Konstantinos is the main point of contact for our US-based clients. He is based in Ireland and is typically available during morning and afternoon hours in most US time zones. He will be your lead SEO strategist, ensuring your Google visibility aligns with your business objectives. Additionally, Konstantinos will be your point of contact for all technical program tasks.
Coming soon.
This program will be available by the end of October 2023.